Head of School Blog
March 16, 2023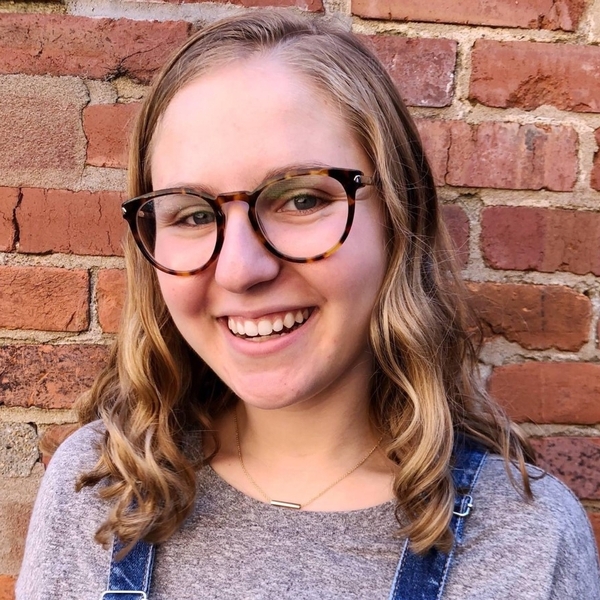 Medical student Elana Goldenberg attributes many of her personal and academic achievements to what she learned as a student of Hyman Brand Hebrew Academy (HBHA).
Elana Goldenberg graduated from HBHA in 2016. She was a student at the academy from kindergarten through 12th grade before going to Washington University in St. Louis for her undergraduate degree. Goldenberg double majored in biology and women and gender studies, which prepared her for medical school. She is in her first year at the University of Kansas School of Medicine and is interested in pediatrics.
Growing up, Goldenberg attended Jewish preschool, synagogue, summer camp, and Jewish day school at HBHA. More than the prayers and history, Goldenberg says she feels most connected to the values of Judaism she learned at HBHA. She said she recognizes that her HBHA peers have a strong desire to make the world a better place, and she is excited when someone shows interest in living Jewishly.
"I am always thrilled to give back to the Jewish community, even just by spreading love and sharing knowledge," Goldenberg said. "I don't do all the same practices, but I feel very Jewish in how I act, present myself to the world, and treat others."
Goldenberg attributes much of who she is today to HBHA. She says her self-confidence comes from being in a small school that allowed her to take on more leadership roles at a young age. Although it was a transition going from a small day school to a large college, the confidence she gained at HBHA was an asset to her academic career.
"I went from a class of 11 to 1,800, but I still felt comfortable going up to professors and asking questions," Goldenberg said.
According to Goldenberg, HBHA helping her grow her self-confidence was an invaluable way to prepare her for college and beyond.
"Every child, whether in kindergarten or 12th grade, deserves to feel cared about and valued," she said.
Goldenberg recalls her time on the cross-country team as an example of the culture she loved at HBHA. Though she joined the team to get faster for basketball, she fell in love with running and later became captain of the team.
"I wasn't very fast, but what I liked is that it didn't matter," she said. "We were never in competition with each other. We were just happy to be part of the team."
This team-player attitude is one Goldenberg carries with her. Since falling in love with running at HBHA, she has run five half-marathons. She also became a coach for Girls on the Run, an organization that inspires girls of all abilities to recognize their individual strengths while building a sense of connection in a team setting. According to Goldenberg, the goal is movement, not speed. The goal is to be your best self and feel confident — similar to the environment on the cross-country team at HBHA. Goldenberg loves being a coach for her girls and is preparing them for their upcoming 5k.
Goldenberg is excited to continue her journey through medical school and looks forward to treating children one day.
"I decided to go into medicine because my passion is helping children be healthy," she said.
She believes the K-12 aspect of HBHA fostered her love of children. Having such close relationships with lower school students as a senior in high school helped her decide on pediatrics.
Wherever Goldenberg ends up, she hopes to be involved in the Jewish community in some way.
"I have a good sense of who I am, even though I'm still growing in the identity department," she said. "HBHA showed me how to be proud of my Judaism, and I will carry that with me all my life."
October 28, 2021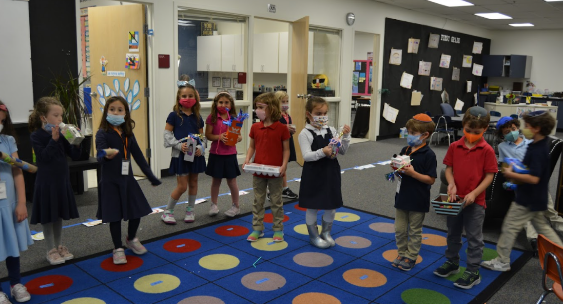 I am excited to share with you information about one of our newest endeavors at HBHA: Project Based Learning. Even better, it's coming straight from the source ... one of our teachers!

Shabbat Shalom,
Adam Tilove
___________________________________
Project Based Learning

This fall HBHA teachers spent two days learning about Project Based Learning (PBL). PBL teaches students to learn through investigation and respond to a question. During training I thought to myself "this sounds great ... but how in the world will I do this with first graders?" Fast forward two months and the first graders have finished one PBL experience and are in the midst of two more!
Our first PBL experience was a science unit on sound. Highlights included a trip to the science lab and creating musical instruments out of recycled materials like egg cartons, boxes and beads. The unit culminated with a musical performance at Taste of Shabbat.
This week, first graders began learning about light. We opened with a story about a boy who went spelunking and thought he would be able to see without a headlamp. Spoiler alert, he was wrong! The next day, we decoupaged clear visors with three different types of paper (see photo at right). Options included construction paper, tissue paper and cellophane. Once the visors were dry, students tried them on. Within seconds I heard a chorus of "I can't see!" "Everything looks pink!" "The paper is too thick to see through!" Mission accomplished!
Next week we will discuss translucent, transparent and opaque materials.
Yesterday the weather was rainy and cold, which meant indoor recess ALL DAY. At morning recess, the first graders pulled out a large box of building blocks. By the end of recess, they had built a city! They were so excited about all the things they had built. Landmarks included a stadium, a movie theater, a parking garage and even street lights to name a few.
I did not have the heart to ask them to put the blocks away, so instead we had an impromptu civics lesson. We talked about building a new community and all the things that our new community would need. After the next recess our city had a hospital, a farm, a restaurant, homes and many more important things. There were even a few natural disasters. At the end of the day, we put the blocks away and next week we will continue learning about building a new community.
I went into PBL training questioning how I would use this teaching method in first grade. Today, I see things through a different set of glasses. Before PBL training, I would have demonstrated how light travels through various materials. With PBL, students learned through investigation how different materials allow light to show through. Next week I will teach them the vocabulary to name their experience. Through my own investigation I was able to answer my original question.

Mission accomplished!
Shira Zigler
First Grade General Studies & Hebrew Resource Teacher
October 08, 2021
The holidays are over and we made it through a full week at school! I absolutely love the Jewish holiday season, but it feels good to get back to work with more of a routine, doesn't it? Now that we are returning to some semblance of normality, I am going to begin sending more weekly updates so you are aware of some of the things happening at HBHA outside of the classrooms.
____
Sometimes in the midst of a journey it is good to check in and make sure you are still on the right path or you might just end up in the wrong place entirely. But it's a funny thing about being lost. If you are lost on the road, you know where you're going, but you don't know where you are. If you are lost in life, you might know where you are, but not know where you are going. But to truly find one's way, one must know where one is AND where they are going!
As Head of School, one of the most important roles I play is ensuring our school knows where it is, and knows where it's going. We are currently embarking on the journey of developing and writing a new strategic plan. In order to do this work properly, we have hired NoTosh, an internationally recognized Design Thinking firm that specializes in working with schools. They have helped hundreds of schools from around the world find their new strategic visions, from the Nanjing International School, to the American School of Warsaw, to Ottawa Community Jewish School.
Instead of simply setting pie-in-the-sky goals without understanding who we are or what is possible and desirable for our community, Design Thinking starts with empathy.
We all know HBHA is a special place. But what are HBHA's core values that set it apart from all other schools? What is it that makes this place so unique and dear to so many people? The first stage of our strategic plan is to boil down our shared communal vision of HBHA into 5-6 core value statements... our North Star.
This isn't redefining our school or giving it a new mission statement; but rather it is taking the time to understand who we are already and articulate it in clear and concise terms. This will help us guide every aspect of our program, from academics to Jewish Studies; how we give assessments to how we manage our classrooms; from marketing to how we raise money. By articulating our core values, we will have inspiring shared language and goals to move our school forward, together, towards our desired result.
Simmering down an entire community's values, passions, hopes and dreams into a set of widely agreed upon value statements is not work that is easy or clear cut, but with the help of No Tosh, we feel we are ready to work and up to the task.
No Tosh has helped us build a diverse Design Team, made up of teachers, parents, students, administrators, and community stakeholders. Each member of that team will be interviewing at least 10 people in their social network to hear the voices of our entire community. Just that interview process will bring together the voices of almost 200 people that love and care about HBHA.
Over the course of the next few months, we will continue to solicit feedback from the community. This is the community's school and we want to continue to support its growth and pursuit of excellence on our own terms. This is our chance to set that path for the next 5-10 years.
This is a year-long process, and more updates are sure to come. I am excited to share this process with you, and I hope you feel some of the same enthusiasm and energy we at HBHA feel about this process!

August 20, 2021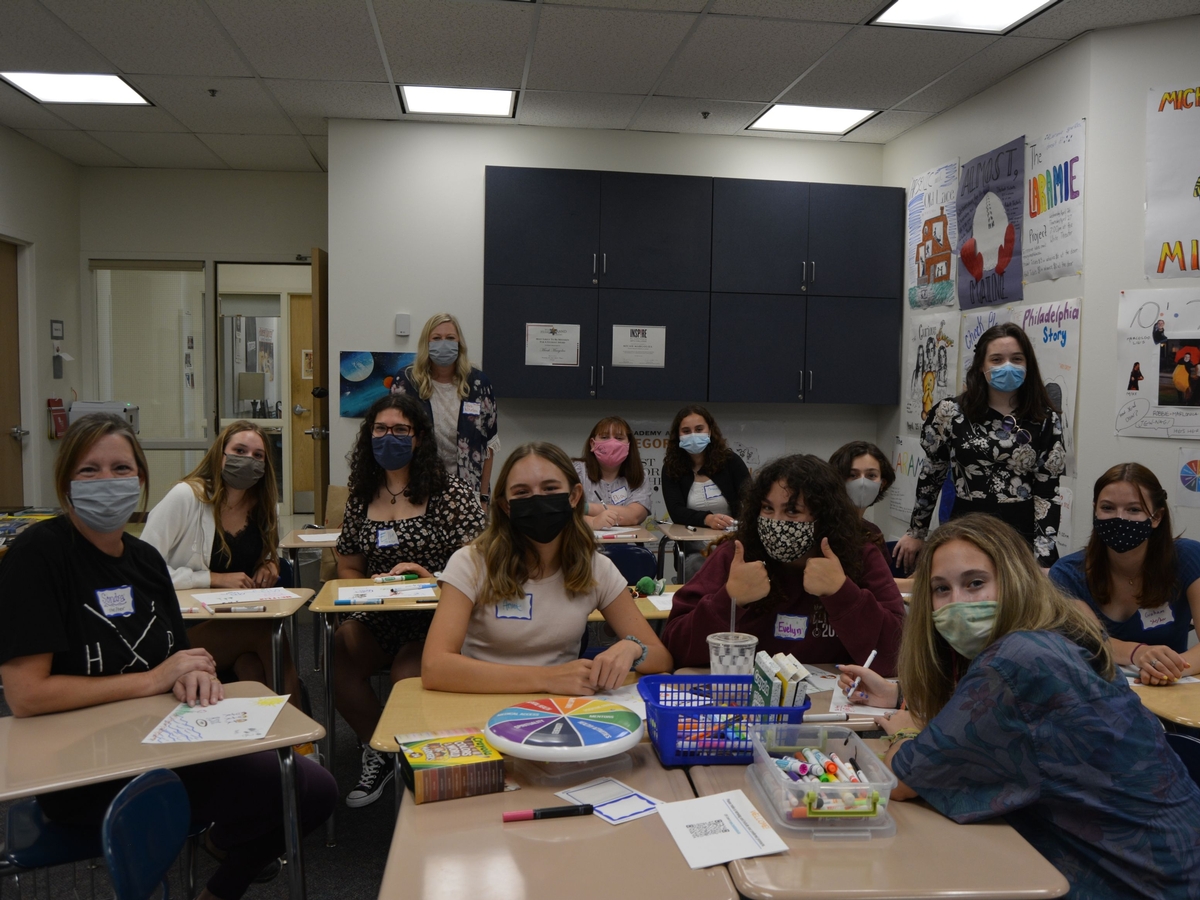 It has been a wonderful start to the school year! There is a palpable sense of joy and excitement coming from everyone - teachers, students, even (and maybe especially) parents! We are thrilled to have everyone back in person and looking forward to an awesome year!
It takes a lot of work to open the school in a way that looks effortless. The faculty and staff have spent the past two weeks working tirelessly to set up their classrooms and engage in teacher training. Over the past two weeks, our team has:
engaged in training about safety and security with Chuck Green, the Jewish Community Director of Security;
reviewed HBHA's COVID safety protocols with Nurse Elisa Pener; and
done a deep dive into Project Based Learning, which you will hear more about in a future email.
In addition, HBHA School Psychologist Sara Whelan has already brought together Middle and Upper School student leaders for a Sources of Strength training with Sondra Wallace, JFS Mental Health Coalition Coordinator. Sources of Strength is an evidence-based approach to preventing significant mental health needs among youth (including suicide) through harnessing the power of peer social networks to change unhealthy norms and culture. Our student leaders will work together this year to introduce the program, demystify mental health issues among their peers, and spread messages of hope, help, and strength throughout their school and community. We are very proud to introduce this program to HBHA.
I want to take a moment to thank the COVID Task Force for setting clear guidelines to keep our kids safely in school this year. We will be following the Johnson County Department of Health and Environment school guidelines - including universal mask wearing, physical distancing, frequent hand washing, and limiting the number of visitors into the building. Our Task Force will continue to meet periodically to keep abreast of the most current developments and make sure to maintain a safe environment.
There are many other things happening at HBHA this year - far too much for one email. But I wanted to start the year by telling you how excited we are as a whole team to be working with your children again. We love our work of helping your children learn, grow and thrive. And we are grateful for your trust and partnership.
Here's to a great year!
May 21, 2021
This week, I want to focus only on Joy!
Sure there is still plenty for us to worry about, but this has been a tremendous week for HBHA and for one glorious week, I think it's OK to block out the world and just feel proud of ourselves and our students.
On Wednesday night we celebrated graduation IN PERSON. And while we were all still physically distanced and wearing masks, it was incredible to see everyone together in one room. Our graduates spoke beautifully about their pride, resilience, camaraderie, and enthusiasm for HBHA and their eager anticipation to get out there and take on the world.
Four of those seniors were the children of HBHA alumni - which give me such a sense of pride in our school. We are an institution whose roots run deep, and will continue to run deeper. Our school is teaching a living, loving Judaism from generation to generation.
Two of our graduates finished a tractate of Gemara and were able to reflect on the wisdom they had gained from the Talmud to the community before reciting a long and joyous Kaddish in honor of the work they had just completed.
This morning, the entire school was able to congregate outside to celebrate the first (in-person) and final Taste of Shabbat of the year. Rabbi Avi led us in a rousing rendition of our favorite niggun that made everyone - even the high school students - giggle.
This afternoon, the Lower School students performed in and watched the annual Talent Show, which we missed last year. I watched these amazing kids get awards from running over a hundred miles in the 100-Mile Club; I giggled as they told jokes and danced; and I was awed by their collective resilience and talents.
All and all, this was an amazing week of school, which highlighted our students' learning, creativity, courage, and joy. We were able to literally see the space between us diminish as our celebrations and rituals began to return to normal.
I wish you all a Shabbat Shalom - one in which you can take a moment to focus only on joy and pride in our children - and one in which you too can feel the distance between us shrink.
May 14, 2021
This is an unusual message for me, as I have so much to celebrate - and mourn - this week.
From a school perspective, we are able to take a moment, look around us, and celebrate all that we have accomplished at HBHA. From a global perspective, it is difficult to watch what is happening in Israel right now. But first, the joy:
First and foremost, our school made it through the year without any major COVID outbreaks. While both children and adults in our school contracted the virus, thank God no one in our community became seriously ill.
But there is so much more to be proud of: On Tuesday alone, I was able to watch our Upper School students use trebuchets they built themselves in their conceptual physics and honors physics classes. One student team was able to launch a softball up to 44 meters! As tradition holds, the final launch for each team was a water balloon, aimed at Todd Clauer, Upper School Principal and honors physics teacher and Cody Welton, Science Department Chair and conceptual physics teacher. Standing in the middle of the landing field, Todd was thrilled that one of the trebuchets was so accurate, that the water balloon struck him right in the middle of his chest. It was a first in all the years he and physics teacher Cody Welton have worked on trebuchets with their students. Watch the water balloon launch here (Video credit: Shai-El Luger, HBHA 11th grader)
Later in the day, a group of our 12th graders met with city council members from Lenexa to discuss issues of climate change - an ongoing effort through their Social Justice Project. And immediately following that, a tremendous number of people came to cheer on our girls varsity soccer team in the last game of the season (which they won); and the Middle School girls soccer team (which they didn't win, but who's counting?).
Again, all of these things happened in just one day at HBHA.
It serves as a reminder that we are finishing this year as we finish every year: with pride in our students, with joyous celebration, and most important, as a community. As the administration begins reflecting on the year and discussing where we are and how far we've come, we were able to acknowledge the "class, courage, intelligence, and knowledge" of our students. And we were able to celebrate that there were so many "engaged and happy families" present at the soccer games this week - one of the few events where parents have been able to join us this year.
While it was, at times, a struggle this year, I think we can look back and let go of a sigh of relief that we made it to this moment. There's even a prayer for moments like this:
Baruch atah Adonai, Eloheinu Melech haolam, shehecheyanu, v'kiy'manu, v'higiyanu, laz'man hazeh.
Blessed are you God, Sovereign of everything, who has kept us alive, sustained us and brought us to this occasion!
At the same time, I want to take a moment to acknowledge that our brethren in Israel are struggling right now, hunkered down in shelters from relentless rocket fire. It is hard to celebrate and mourn at the same time, but this is what we have to do. Hold two truths, and two emotions at once. So while we have praised God for helping us reach this moment, I would also like to quote the Prophet Isiah:
"No more will violence be heard in your land, devastation nor destruction within your borders. But you will call your walls salvation and your gates praise."