Jewish Heritage Trip 2022
April 04, 2022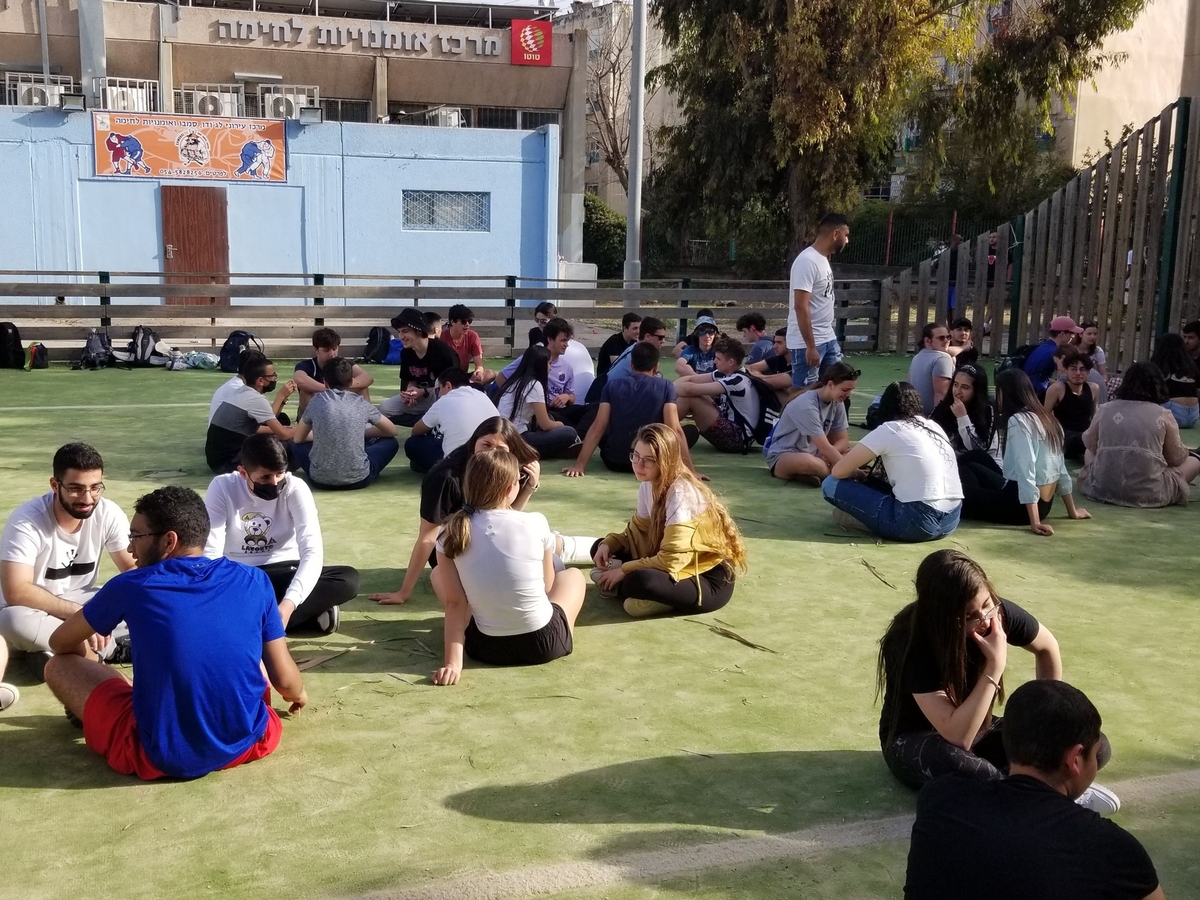 On April 3, we started our day by visiting Rabbi Steve Burnstein of Birkat Shalom Reform Synagogue at Kibbutz Gezer. Rabbi Burnstein also happens to be from Overland Park, and he maintains close relationships with many familiar names in our community.
After lunch, we hiked along the Burma Road, a bypass constructed during the War of Independence in order for Jews in Tel Aviv to maintain contact and a supply chain to those in Jerusalem. We ended our hike with a tutorial on making Israeli coffee in the field.
The day ended with a visit to the Arab-Israeli community in Ramle (which is also Kansas City's Sister City) where we met with students from the [email protected] Program, a STEM program to help jump-start the careers and lives of disadvantaged students who are living in under-served communities. Students socialized, played sports and games, and ate pizza.
Today, April 4, was a bittersweet day, being our final full day in Israel. We started the day with a conversation with Ihab Balha. Ihab is Islamic and his wife Ora is Jewish and together they founded the Orchard of Abraham's Children, which is an Arab-Jewish bilingual preschool and kindergarten.
We were then treated to a tour of graffiti art in the south Tel Aviv neighborhood of Florentin. We ate lunch in the neighborhood and then headed to the ANU Museum of the Jewish People located on the campus of Tel Aviv University. We ended our evening with a student-led lesson by the Mediterranean Sea.
October 29, 2021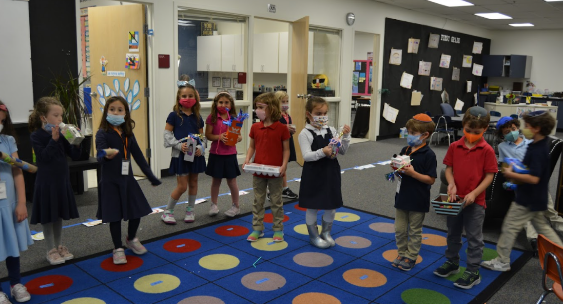 I am excited to share with you information about one of our newest endeavors at HBHA: Project Based Learning. Even better, it's coming straight from the source ... one of our teachers!

Shabbat Shalom,
Adam Tilove
___________________________________
Project Based Learning

This fall HBHA teachers spent two days learning about Project Based Learning (PBL). PBL teaches students to learn through investigation and respond to a question. During training I thought to myself "this sounds great ... but how in the world will I do this with first graders?" Fast forward two months and the first graders have finished one PBL experience and are in the midst of two more!
Our first PBL experience was a science unit on sound. Highlights included a trip to the science lab and creating musical instruments out of recycled materials like egg cartons, boxes and beads. The unit culminated with a musical performance at Taste of Shabbat.
This week, first graders began learning about light. We opened with a story about a boy who went spelunking and thought he would be able to see without a headlamp. Spoiler alert, he was wrong! The next day, we decoupaged clear visors with three different types of paper (see photo at right). Options included construction paper, tissue paper and cellophane. Once the visors were dry, students tried them on. Within seconds I heard a chorus of "I can't see!" "Everything looks pink!" "The paper is too thick to see through!" Mission accomplished!
Next week we will discuss translucent, transparent and opaque materials.
Yesterday the weather was rainy and cold, which meant indoor recess ALL DAY. At morning recess, the first graders pulled out a large box of building blocks. By the end of recess, they had built a city! They were so excited about all the things they had built. Landmarks included a stadium, a movie theater, a parking garage and even street lights to name a few.
I did not have the heart to ask them to put the blocks away, so instead we had an impromptu civics lesson. We talked about building a new community and all the things that our new community would need. After the next recess our city had a hospital, a farm, a restaurant, homes and many more important things. There were even a few natural disasters. At the end of the day, we put the blocks away and next week we will continue learning about building a new community.
I went into PBL training questioning how I would use this teaching method in first grade. Today, I see things through a different set of glasses. Before PBL training, I would have demonstrated how light travels through various materials. With PBL, students learned through investigation how different materials allow light to show through. Next week I will teach them the vocabulary to name their experience. Through my own investigation I was able to answer my original question.

Mission accomplished!
Shira Zigler
First Grade General Studies & Hebrew Resource Teacher