From Kibbutz Gezer to Graffiti in Tel Aviv
April 04, 2022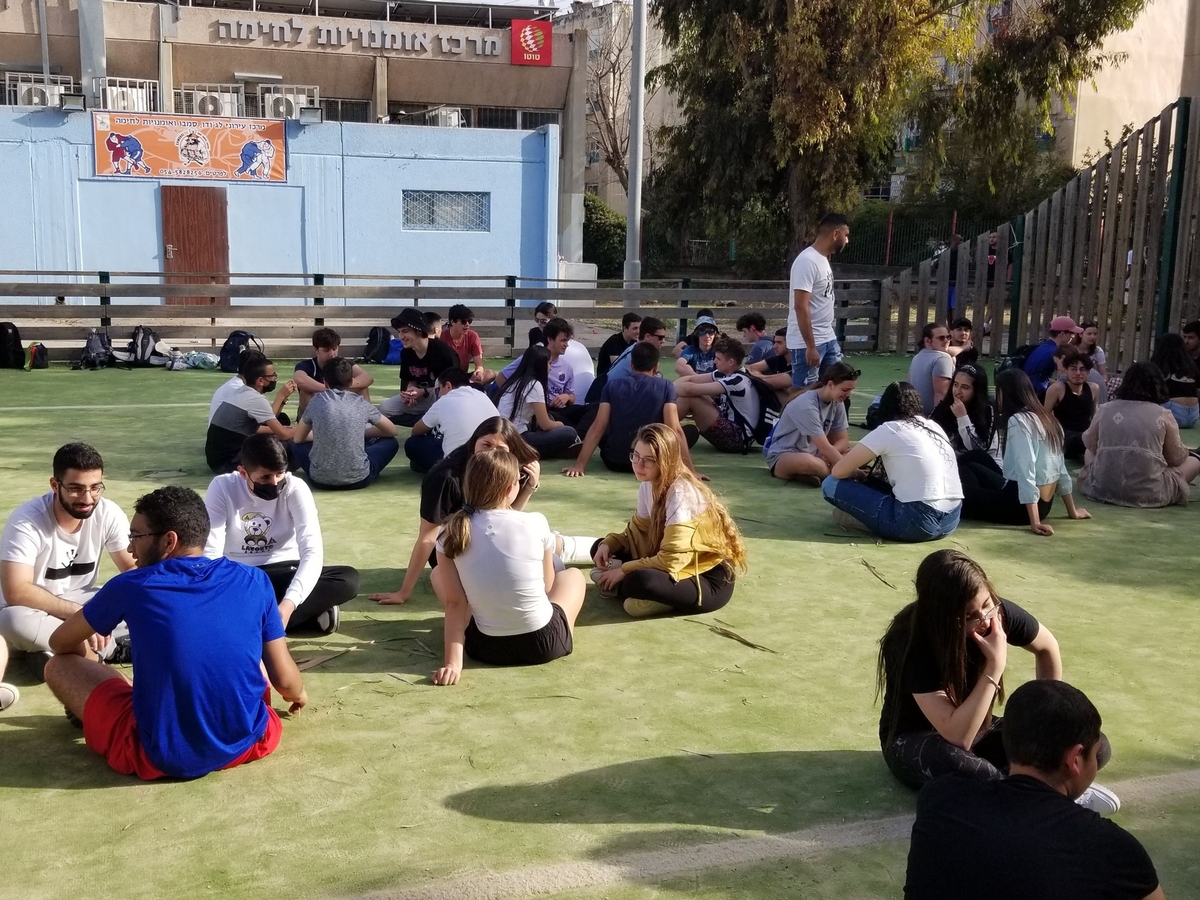 On April 3, we started our day by visiting Rabbi Steve Burnstein of Birkat Shalom Reform Synagogue at Kibbutz Gezer. Rabbi Burnstein also happens to be from Overland Park, and he maintains close relationships with many familiar names in our community.
After lunch, we hiked along the Burma Road, a bypass constructed during the War of Independence in order for Jews in Tel Aviv to maintain contact and a supply chain to those in Jerusalem. We ended our hike with a tutorial on making Israeli coffee in the field.
The day ended with a visit to the Arab-Israeli community in Ramle (which is also Kansas City's Sister City) where we met with students from the Net@ Program, a STEM program to help jump-start the careers and lives of disadvantaged students who are living in under-served communities. Students socialized, played sports and games, and ate pizza.
Today, April 4, was a bittersweet day, being our final full day in Israel. We started the day with a conversation with Ihab Balha. Ihab is Islamic and his wife Ora is Jewish and together they founded the Orchard of Abraham's Children, which is an Arab-Jewish bilingual preschool and kindergarten.
We were then treated to a tour of graffiti art in the south Tel Aviv neighborhood of Florentin. We ate lunch in the neighborhood and then headed to the ANU Museum of the Jewish People located on the campus of Tel Aviv University. We ended our evening with a student-led lesson by the Mediterranean Sea.