Managing the Worries
September 11, 2020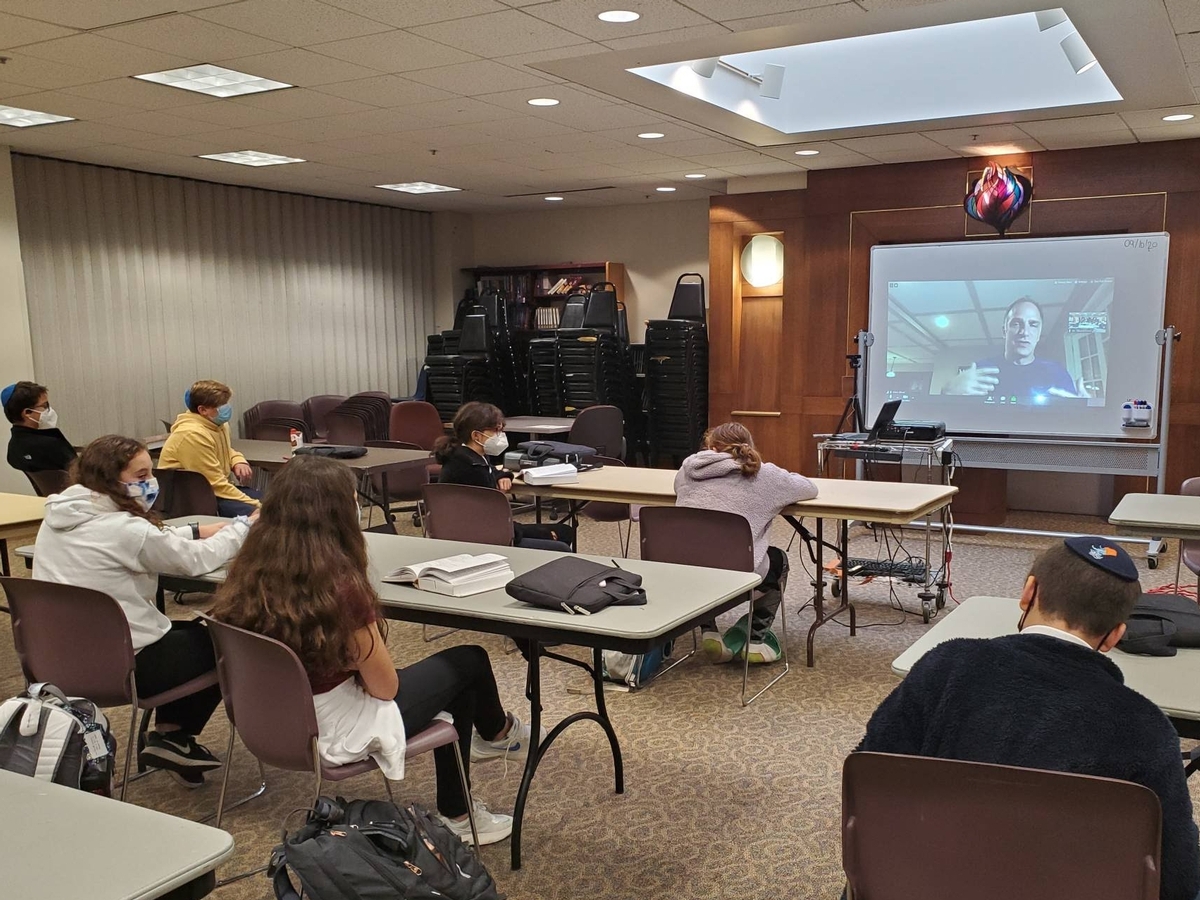 There is so much uncertainty surrounding our lives, and worries about school have shifted to the top of the list for many of us parents in the past few weeks. As we finish our first week of in-person learning, concerns like the ones listed below are likely troubling us all:
How will HBHA respond the first time a student gets sick?
What kind of guidance will HBHA provide about when I can send my children to school? Or what do I do when my child or an immediate family member becomes ill?
Will the virtual learning technology work so our students can stream in?
When does the gating criteria kick in to shift to an all-virtual schedule?
Well, I have some good news and some bad news; and even a few answers.

The bad news is that HBHA has already managed our first quarantine situation. The good news is that it was managed well, and the family in question is the Tilove family!

That's right. One of my sons came down with a sore throat on Tuesday night and stayed home on Wednesday. He had a strep test which came back negative, followed by a COVID test, for which we are still awaiting an answer.

My guess is that his sore throat came from the rapid change in Kansas weather. Or simply exposure to new germs after many months of staying at home. But in this day and age, we can't be too careful. So the entire Tilove family remains hunkered down at home until we get the results of his COVID test.

As the first parent - and staff member - to go through this experience so far this year, I'd like to share what I've learned.
We miss being together in school. Snow days are awesome. But snow months get a little tiresome!
HBHA is on top of things when it comes to working with families facing health concerns. Nurse Elisa Pener, along with the many trusted medical practitioners on our School Reopening Task Force, are staying up-to-date on the latest in COVID science to help keep our school community safe. We remain in close contact with the Johnson County Health Department when questions arise. At the same time, our families have been wonderful partners - taking an active role in pandemic safety at HBHA. Thanks to each one of you who has already reached out to Nurse Pener to discuss and resolve health concerns before it becomes a potential problem. It is up to each of us to keep us all safe, and I encourage you to reach out to Nurse Pener if you have health-related questions.
The technology isn't always perfect: We are still ironing out kinks in the system, but we are working on it. As the head of school I - along with our dedicated team - am determined to make it better. As a parent, I'm being patient, as I remind myself how much new equipment, time and energy has gone into trying to anticipate and navigate every possible technology challenge before school started.
If you need to get tested, you should ask if the test will be an instant 15 minute test or if it will take 24-72 hours to get results. I got my results in 15 minutes (negative!), but we still await my son's results. While we are 99% sure it is not COVID, we are electing to remain in quarantine until we know for sure.
As for the gating criteria, our School Reopening Task Force is staying on top of the local COVID numbers. We continue to meet weekly to review and make sure we are making the best decisions possible, using the latest information provided by local officials.

We look forward to another all-virtual week of school, starting Sept. 14!

Shabbat Shalom,
Adam Tilove