Happy Birthday Zohar!
March 30, 2022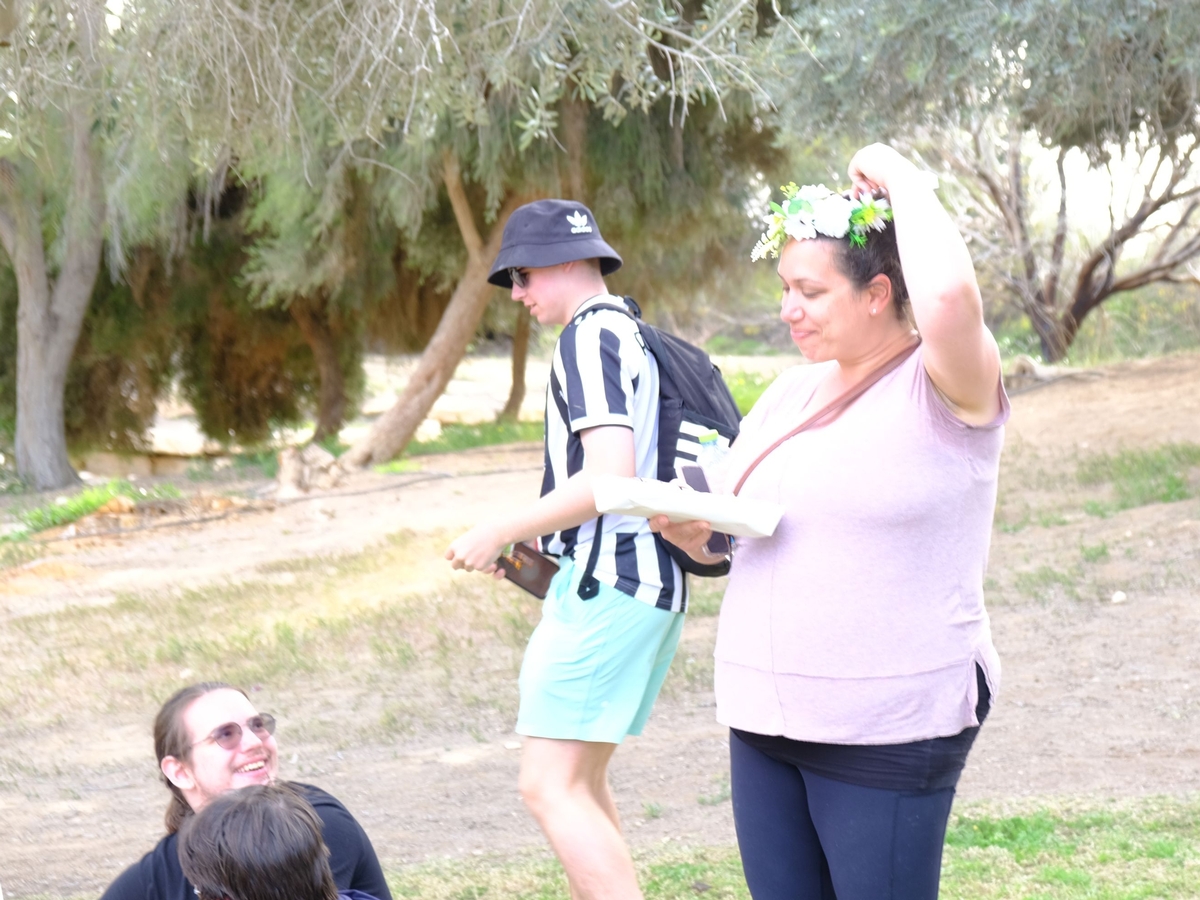 After breakfast, we headed to the Ramon Crater for a morning spent hiking and taking in spectacular views. After our hike, we drove to the quaint desert town of Mitzpe Ramon for lunch and a bit of free time.
On our way back to the kibbutz, we visited Ben Gurion's grave and took a moment to celebrate the birthday of our fearless leader, Zohar! While our guide, Sivan, played her ukelele, the kids sang "Happy Birthday" in both English and Hebrew as well as a song they composed specifically for this occasion. We returned to Kibbutz Gvulot for dinner and a pool party with Israeli teens from the kibbutz.