Austin Benton, Director of Athletics and Physical Education Teacher/Chair
I started working at HBHA in 2005 as the Varsity soccer and JV basketball coach. The following year, I began working in the building as our lower School Physical Education teacher. I have been the Director of Athletics since 2007.
Working with kids and athletics has been a part of my entire life. It's great to come to work every day and make a difference in kids' lives. I teach lifelong learning, which associates proper fitness and nutrition with reasonable goals that can be integrated into daily life. Working with HBHA athletics has been an incredible experience. Each of our student athletes is able to be a part of a team while learning responsibility, hard work and dedication. A program that I implemented at HBHA is Champions of Character through the NAIA. It teaches not only student athletes, but our coaches, parents, faculty and community to follow five key roles on and off the field: Integrity, Respect, Responsibility, Sportsmanship and Servant Leadership.

Favorite Quote: "I think the most important thing of all for any team is a winning attitude. The coaches must have it. The players must have it. The student body must have it. If you have dedicated players who believe in themselves, you don't need a lot of talent." --- Paul "Bear" Bryant
Go Rams!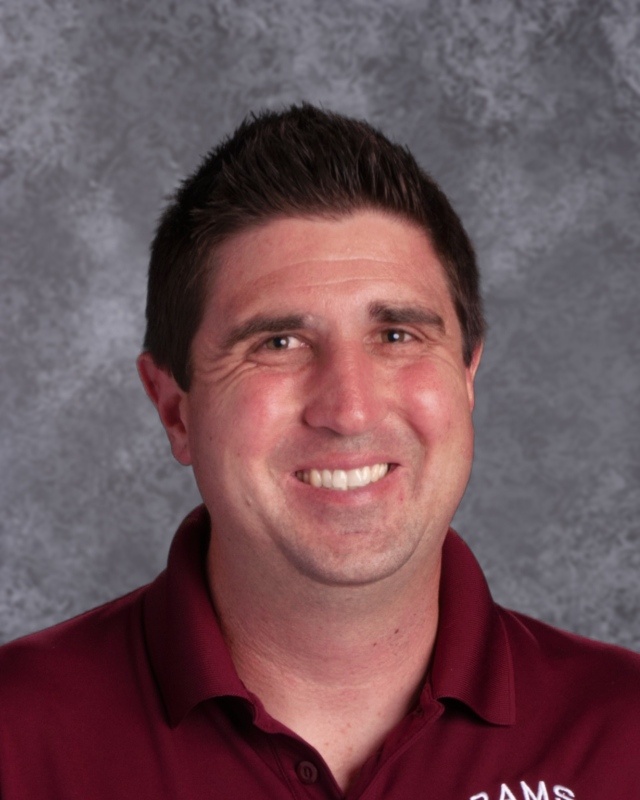 Austin Benton
Athletics Director, Physical Education
Employed Since: 9/1/2011
10 Years Experience At School
Degrees
College

Sterling College

(2004)