Tamara Lawson Schuster, Director of Admissons
I joined the HBHA staff in June 2008; yet, I've been a part of the school family since fall 2005 when my eldest child began kindergarten. I love that HBHA provides an excellent dual curriculum education in a warm, nurturing, leadership- and Jewish values-centered environment — and it reflects those qualities as a workplace, too.

I became a Jewish professional out of my desire to create and nurture Jewish connections and communities for people of all ages. In my spare time I enjoy cooking, baking, entertaining, spending time with my family, traveling, and watching the KC Royals!
Favorite Quote: Who is wise? The one who learns from everyone. Ben Zoma, Pirke Avot 4:1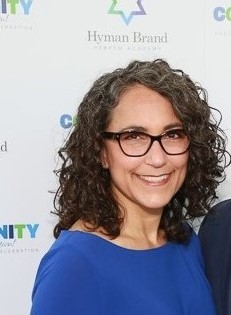 Tamara Schuster
Director of Admissions
Phone: 913-327-8135
Degrees
Post-graduate

Hebrew Union College - Jewish Institute of Religio