Welcome from the Director of Admissions
Welcome from the Director of Admissions
Greetings from HBHA! I hope this message finds you and yours healthy and well in these unimaginable times.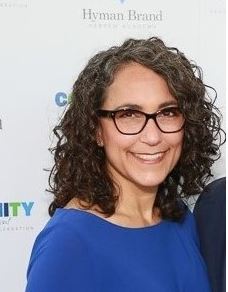 I wanted to take a moment to share what has happened around HBHA since the coronavirus pandemic reached the United States:
As the pandemic hit Kansas City and schools abruptly closed to in-person learning, HBHA turned to distance learning in a matter of days, starting our distance learning model just two days after we closed the physical building.
Since day one, HBHA's distance learning model incorporated engaging daily classes and activities, allowing our students to grow academically and maintain some semblance of normalcy in their daily lives. It also enabled our students to stay connected to their peers and teachers during this time of physical distancing.
This daily interaction enabled our teaching and student services teams to monitor and provide (as needed) social-emotional support to ensure the well-being of each student.
Through a combination of self-evaluation and parent and student input, we continued to adjust our distance learning practices to maximize student learning. We are proud this model of instruction and student connection continued, enabling a strong finish to the school year. I invite you to take a look at our Facebook and Instagram pages to see the learning that happened in our distance learning classrooms - from virtual field trips to all-Hebrew cooking classes, and so much more.
We believe academic success goes hand in hand with the social-emotional well-being and growth of our students. As such, our distance learning classes (K-12) met regularly to keep students and teachers connected. During these uncertain times, there is no better time to consider sending your student to HBHA.
HBHA is nimble, innovative and has intimate class sizes. Whatever the future holds, HBHA is planning ahead and ready to quickly adapt - as needed - to support our students' learning and growth. We are here to scaffold the social and emotional connections all children and teens so badly need at this time. And we do all of this while fulfilling our mission to provide a Jewish values-based learning community.
We welcome you to explore all that HBHA has to offer!
All the best,
Tamara Lawson Schuster
Director of Admissions
913.327.8135
tschuster@hbha.edu