Discover HBHA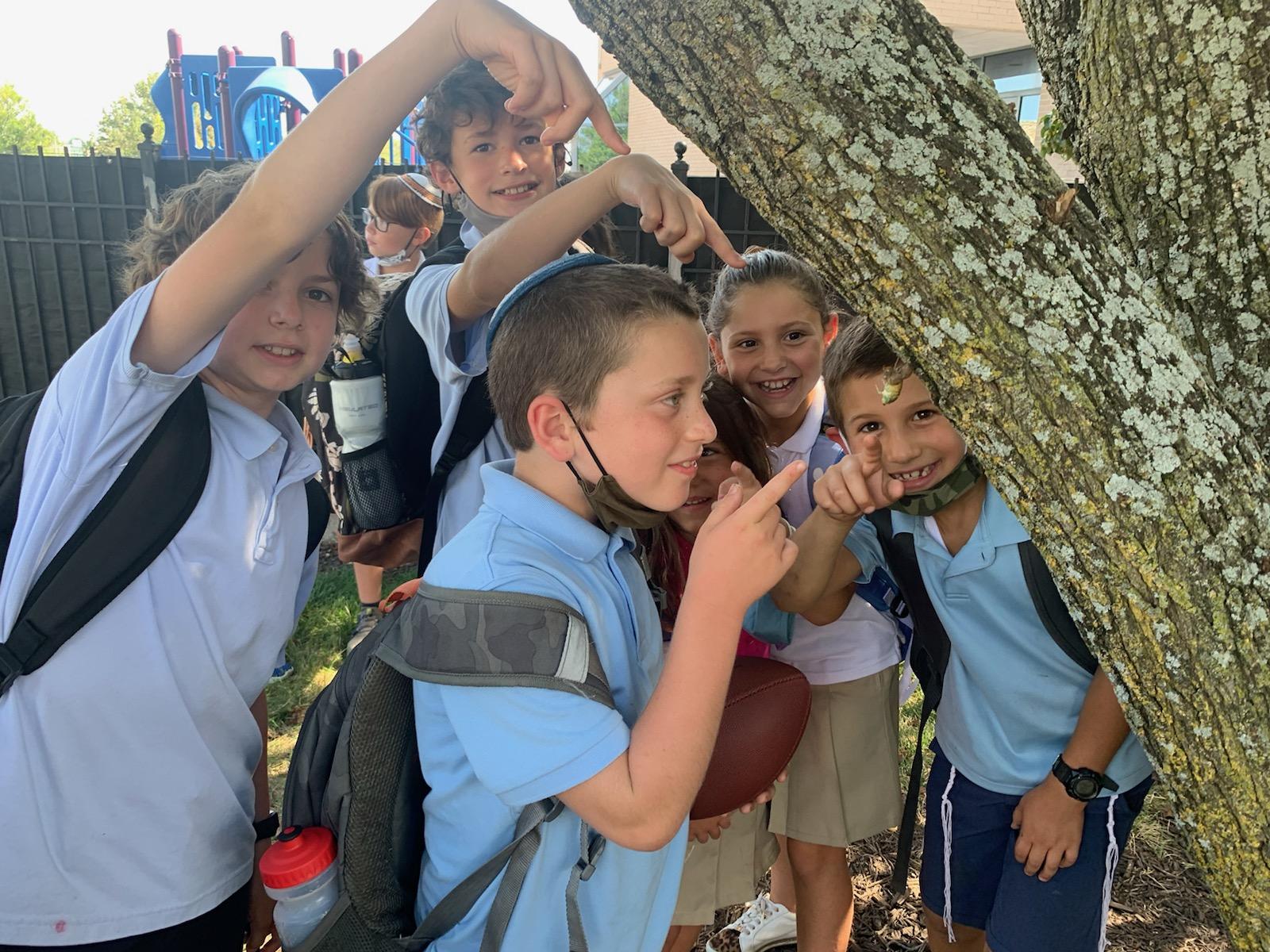 We are a diverse community, united through our shared traditions, culture, and the values of the Torah.

We strive to cultivate a generation of Jewish independent and ethical thinkers, determined to reach their greatest potential and have a positive impact on our people and the world.
At HBHA, students discover who they are, and they have the freedom to determine how they can have the most beneficial impact on our society, through:
Strong Academic Foundation: Daily, HBHA students engage in top-notch General and Jewish Studies classes, combined with dual-language learning giving them an outstanding educational foundation. HBHA students learn beyond the test, developing their critical thinking skills to prepare them for a lifetime of success.
Individualized Attention: HBHA students learn in an environment in which all students are encouraged to succeed…on their own terms. Low teacher-to-student ratios and an engaged Student Services department focus on each student as an individual, empowering them to achieve their greatest potential, and instilling lifelong confidence and leadership skills in the process.
Community Based on Jewish Values: Living the school year by the Jewish calendar and by Jewish values ensures students, K-12, learn the same values you teach in the home, and your family joins a warm, welcoming network of other like-minded families.

Click here to learn more about HBHA, or to set up your personalized tour!
S

unday

M

onday

T

uesday

W

ednesday

T

hursday

F

riday

S

aturday

Volleyball Games

September 5, 2023

|

4:30 PM -

@ Training Center Christian SchoolMS: 4:30 pmVarsity: 5:30 pm

Volleyball Games

September 7, 2023

|

4:15 PM -

HBHA JV vs. Northland Christian MS - Jewish Community Center at 4:15 pm

FT- Gr 6,7,8

September 11, 2023

non perishable lunch needed Overland Park Arboretum

Volleyball Games

September 11, 2023

|

4:30 PM -

HBHA @ Training Center Christian SchoolMS: 4:30 pmVarsity: 6:00 pm

Soccer Games

September 12, 2023

|

4:30 PM -

Varsity Soccer: HBHA vs Frontier Stem @ Johnson County Community College Grass Field at 4:30 pmMiddle School Soccer: HBHA vs Christ Prep @ 6:00 pm

Cross Country

September 13, 2023

|

4:00 PM -

Middle School Cross Country Meet at Pembroke Day School

Volleyball Games

September 14, 2023

|

4:30 PM -

HBHA @ MidlandMS: 4:30 pmJV: 5:30 pmVarsity: 6:30 pm

Soccer Games

September 14, 2023

|

5:00 PM -

Varsity Soccer @ KC EastLegacy Park Soccer fields @ 5:00 pm

Volleyball Games

September 19, 2023

|

4:15 PM -

Middle School Volleyball vs. Daniel Academy at 4:15pmVarsity Volleyball vs. KSD at 4:15pm Home Games

Soccer Games

September 19, 2023

|

4:30 PM -

Varsity soccer vs. Frontier Stem at 4:30pmMiddle School soccer vs. Brookside at 6:00pmHome games at JCCC: 12345 College Blvd, Overland Park, KS 66210

Volleyball Games

September 20, 2023

|

4:15 PM -

JV Volleyball vs. Christ Prep at 4:15 pmVarsity Volleyball vs. Christ Prep at 4:15 pmHome games

HBHA Alumus Daniel Magariel at Monarch Books

September 21, 2023

|

7:00 PM - 8:00 PM

Monarch Books & Gifts 7713 W 151st St. Overland Park, KS 66223 Free but registration is requested for those attending. Click here to register.

Soccer Games

September 21, 2023

|

4:30 PM -

HBHA vs. Christ Prep (15700 W 87th St Pkwy, Lenexa, KS 66219)Varsity Soccer at 4:30 pmMiddle School Soccer at 6:00 pm

Volleyball Games

September 21, 2023

|

4:30 PM -

HBHA vs. Daniel Academy (310 W 106 St, Kansas City, MO 64114)Middle School Volleyball at 4:30 pmJV Volleyball at 5:30 pmVarsity Volleyball at 7:00 pm

Soccer Games

September 26, 2023

|

4:30 PM -

HBHA vs. Daniel Academy Middle School Soccer at 4:30 pm at Kenneth Polo Fields (145 Kenneth Rd, Kansas City, MO 64145)Varsity Soccer at 6:00 pm (Location TBA)

Cross Country

September 28, 2023

|

4:00 PM -

Middle School and Upper School Cross Country at 4:00 pm at Maranatha Christian Academy (7055 Silverheel Street, Shawnee, KS 66226)

Volleyball Games

September 28, 2023

|

4:15 PM -

Middle School Volleyball vs. Training Center at 4:15 pmVarsity Volleyball vs. Training Center at 4:15 pmHome games

Soccer Games

September 28, 2023

|

4:30 PM -

Varsity Soccer vs. KC East Christian Academy at 4:30 pmMiddle School Soccer vs. Brookside Charter School at 6:00 pmHome games at JCCC: 12345 College Blvd, Overland Park, KS 66210