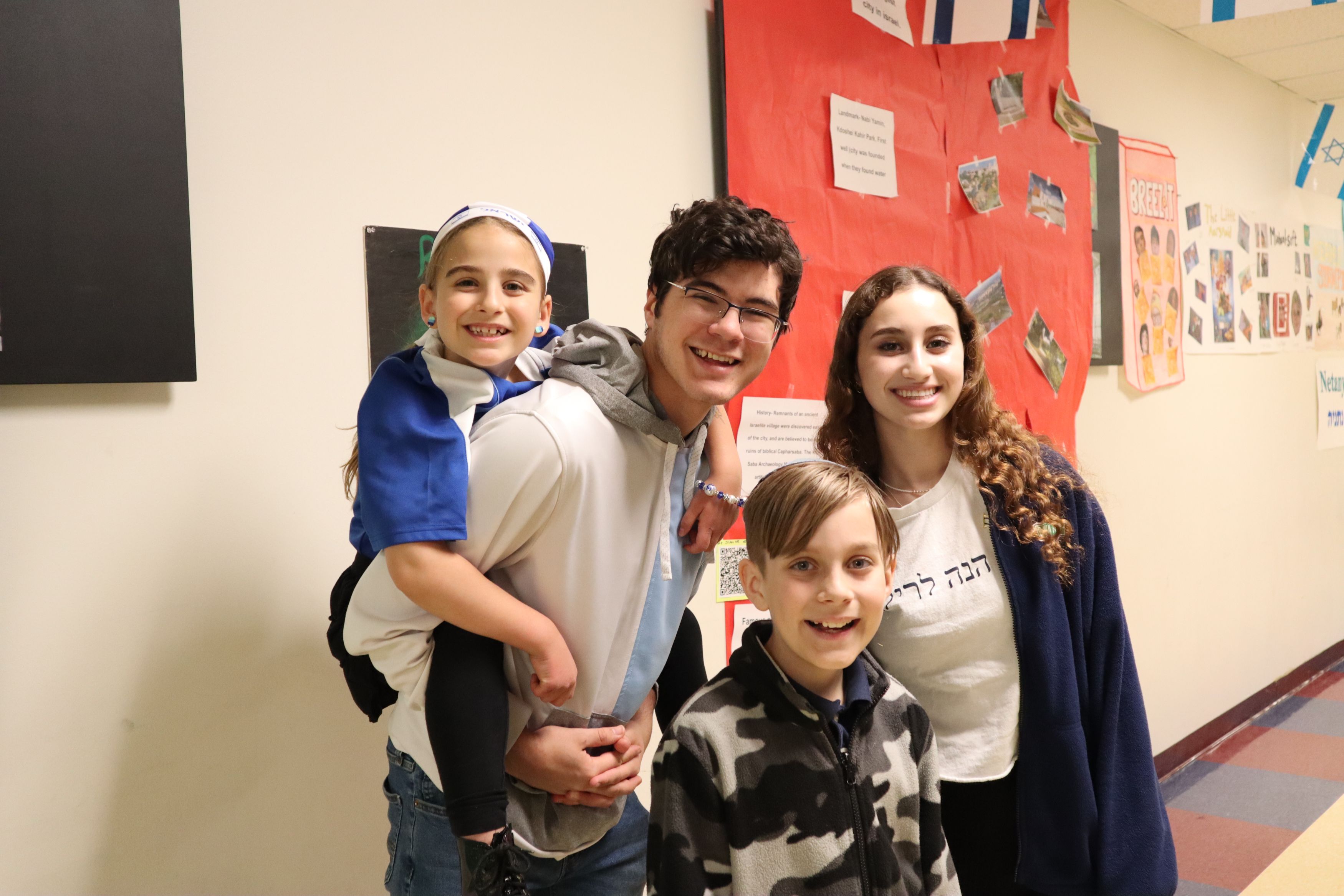 Hyman Brand Hebrew Academy offers a unique environment in which all students are challenged academically within a warm, nurturing environment. We teach beyond the test to ensure students learn critical thinking skills, as well as Jewish values through an immersive dual-language curriculum that features General and Jewish/Hebrew Studies. We are an ISACS Accredited (Independent Schools Association of the Central States) K-12 independent Jewish day school.
Benefits of our Lower School (K-5):
Our Lower School students thrive in classrooms that feature low teacher-to-student ratios, where each student is treated as an individual, and as a valued member of our close-knit community. Our faculty and administration gets to know every student as a person and a learner, empowering our students to thrive academically and providing them a values-based structure within which they can most successfully learn. Our younger students have the added benefit of learning by example from Middle and Upper School students during Student Family time, and other special educational experiences.
Benefits of our Middle School (grades 6-8):
Our Middle School provides a curriculum and mentoring program specifically designed to meet the developmental, academic, and social needs of students in this age cohort. With low teacher-to-student ratios, a variety of extracurricular and leadership opportunities, and an individualized focus on each student, our Middle School strives to teach students to become academically responsible and self-reliant, and to help students achieve their potential as they prepare for the rigors of Upper School and beyond.

Benefits of our Upper School (9-12):
Our Upper School is the most critical component to our K-12 curriculum. During the Upper School years HBHA strives to help students discover who they are as young adults and gives them the freedom, guidance, and confidence to develop their own pathways to achieving their dreams.

Each Upper School student receives ongoing instruction to help create his or her own individualized track, including a time-tested college guidance program. Students continue to benefit from our strong academics and are taught "beyond the test" through hands-on academic, social justice and extracurricular opportunities.

Our Upper School is structured to empower students to achieve their greatest potential, exposing them to Jewish ethics and instilling confidence and leadership skills. They learn to advocate for themselves, become mensches, and work in partnership with adults around them to achieve their lifelong goals.