Exploring Israel's History
April 03, 2022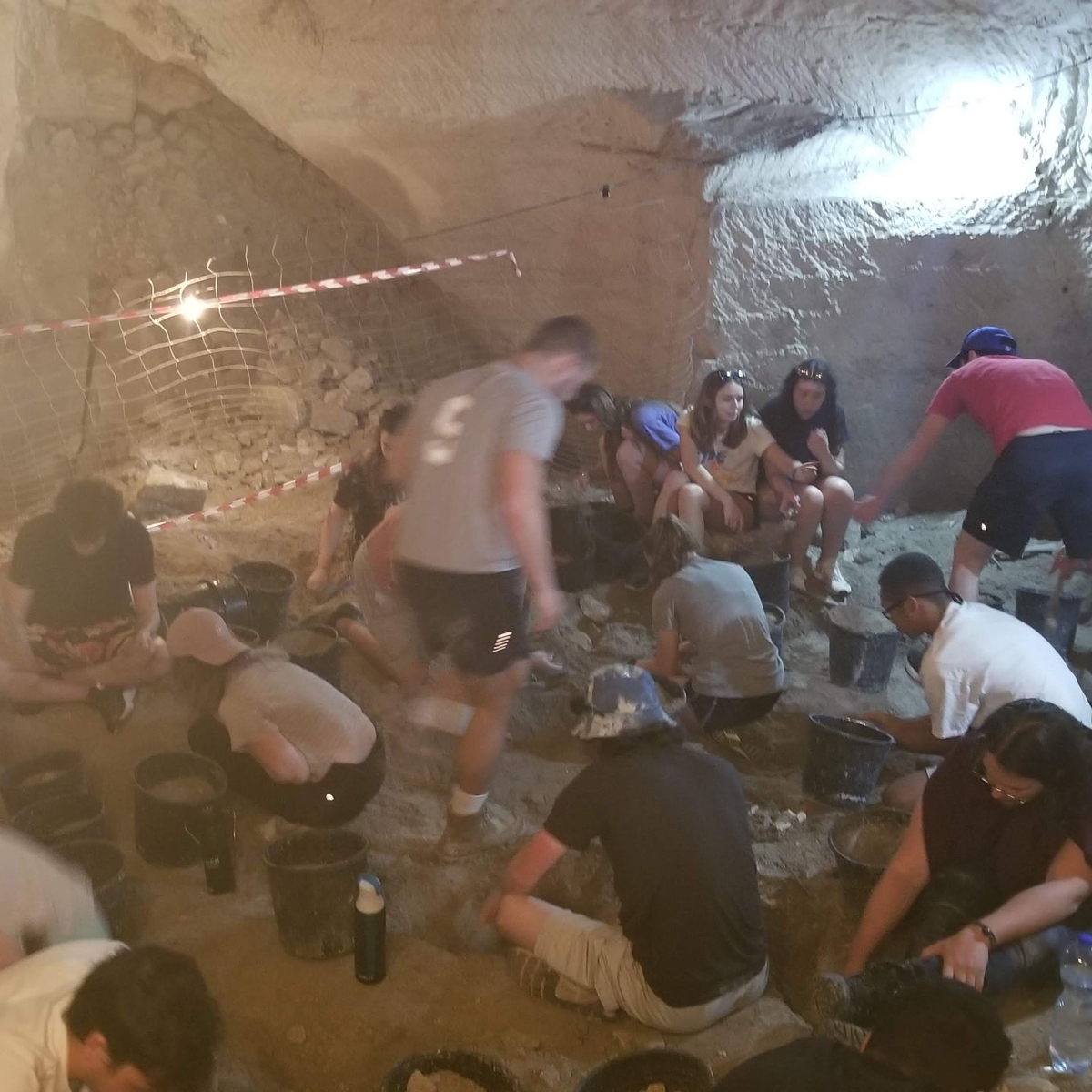 After leaving the kibbutz we headed to the Judean lowlands to experience an archeological dig. We dug in Bet Guvrin caves from the Hellenistic period, then sifted through what we had dug. We were able to collect pottery, bones, and even glass pieces that are more than 2000 years old.
After lunch, we drove to the Ayalon Institute for a fascinating tour through a secret underground munitions factory that was instrumental in the War of Independence. We then visited Neot Kedumim to learn about plants and agricultural technologies of ancient times. We concluded our tour by planting trees. After driving to our hotel in Jaffa, we attended a Reform Kabbalat Shabbat service followed by Shabbat dinner.
Shabbat was truly a day of much needed rest and recuperation. Students slept in late and then visited the beach for the afternoon. Havdalah was followed by an experiential lesson in Israeli history through dance.